OUR SOIL :

THE MARNE VALLEY
The Marne Valley : a wine land marked by the meanders of a river.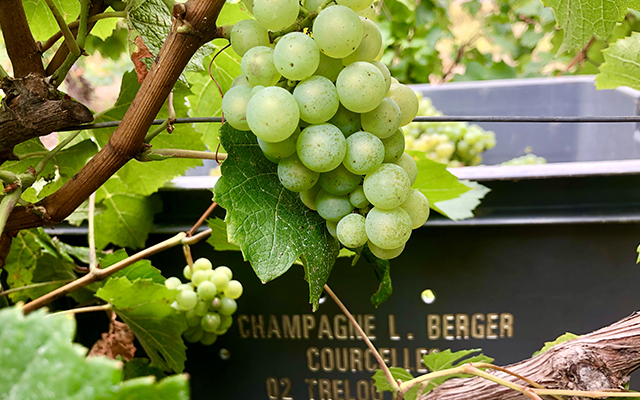 The Marne Valley is a fold of land that winds through hills and woods to create a unique and authentic landscape.
Between the cities of Epernay and Chateau-Thierry, the mild slopes are home to a vineyard made of Pinot Meunier, Pinot Noir and Chardonnay, the three grape varieties of the Champagne region. In this peaceful and verdant scenery, our plots are cultivated using the technique of integrated viticulture to produce exceptional champagne.
The Marne Valley is the terroir that serves as an outstanding instrument in the pleasure of creating Champagne Berger.